Norwood 3
Dr Koray Erdogan - 2400 grafts FUE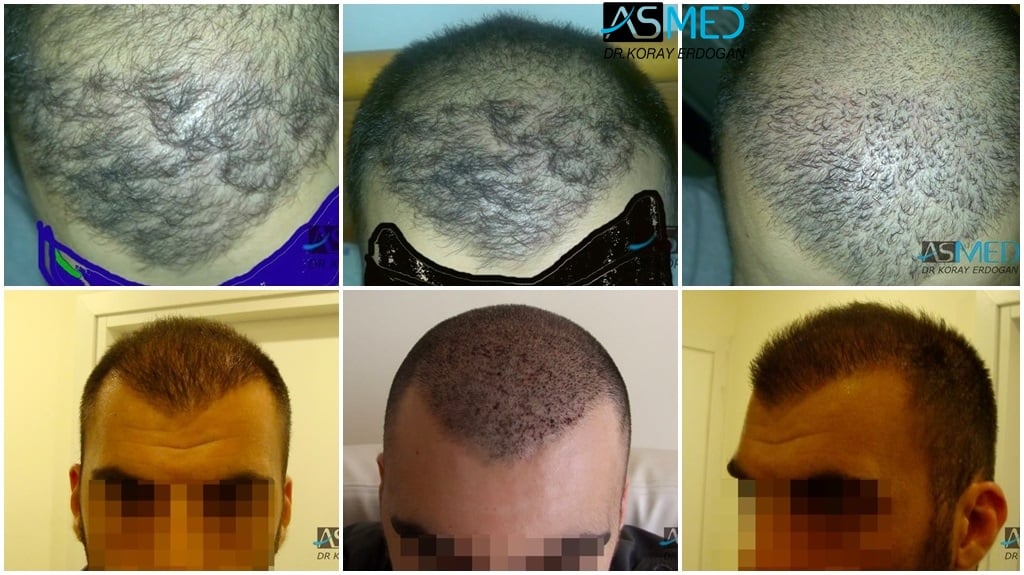 ASMED Hair Treatments - Dr Koray Erdogan


2400 grafts FUE, grafts FUE extracted by titanium manual punch, diameter 0.7 - 0.9 mm.


Incisions executed by: custom made blades, lateral slit


The patient previously had an FUE operation with another clinic, leaving him with unnatural result. Dr Koray Erdogan used 2400 grafts FUE in order to improve the general density and naturalness of the hair.