Turkey is not only a desirable location for a holiday, it is also an up and coming preferred destination for hair restoration procedures. Hair transplant Turkey has a lot to offer, especially with the rise in hair transplants using the FUE technique.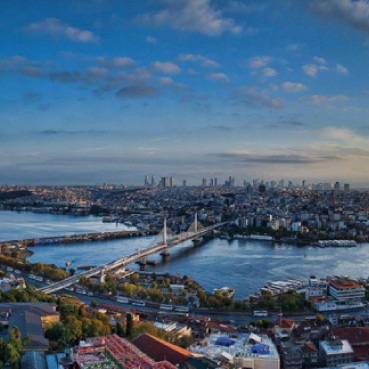 Established on seven hills and geographically located on two continents, Istanbul is the only city of its kind. At the crossroads between Europe and Asia, traveling for a hair transplant Turkey is convenient and affordable. Turkey is located in one of the richest regions of the world historically and geographically and is rated a top touristic destination for foreign visitors both during the hot summer and temperate winter months. For this reason, hair transplant Turkey is appealing to everyone, especially for visiting patients, as recuperation time is minimal allowing opportunities for sightseeing.
Aside from its historical and cultural riches, Turkey's level of development in the field of healthcare presently ranks among the ten most favored countries across the globe with health indicators reaching levels that compare to high income group countries despite its general position as an upper middle income country. When patients choose hair transplant Turkey, especially our Asmed Surgical Center, they will witness that health and sanitary regulations are comparable to clinics and hospitals in European countries and America.
Health or medical tourism, the variety of tourism that enables healthcare establishments to grow either with the purpose of advancing the physical health of people who travel to hot springs or other health centers for treatment, or through the use of the international patient potential with those in need of cosmetic surgery operations such as hair transplants, organ transplants, physical therapy, rehabilitation etc. has grown tremendously in Turkey. It is as a result of trends such as this, that hair transplant Turkey has increased over the last ten years. Private and public hospitals have been built with cutting-edge facilities and technical equipment that by no means lag behind hospitals in western countries. As a result, hair transplant Turkey offers European-standard services with modern structures, a trained and well-educated labor force, doctors who are experts in their fields, a technological infrastructure and an accumulation of experience that is unmatched both from a price/value perspective as well as a quality perspective. When it comes to FUE hair transplant Turkey, lower cost, coupled with short two-day stays allow patients to easily partake in tourist activities.
Choosing hair transplant Turkey as a foreigner pose concerns and questions. With many clinics to choose from, as a patient, there are many factors to consider. Common concerns patients may have when deciding upon hair transplant Turkey could be: communication (not knowing the native language of the country), sanitation of the clinic (especially if the patient has not traveled abroad before), the medical team (the doctor and his assistants along with their results), and hair transplant costs.At ASMED, a preferred destination for hair transplant Turkey, we offer the assistance of native speakers from many countries including the United States, Spain, France, Germany, Sweden and Italy, but of course, not limited to these. Our medical director, Dr. Koray Erdogan and the majority of his staff also speak and understand English. From the moment our patients exit the baggage claims area of the airport, they are met and accompanied by one of our drivers, who will transfer them to the Asmed Surgical Center. Prior to their arrival, photos of the driver assigned to them will also be sent to the patient for easy recognition. Once the patient and driver rendezvous at the airport, the patient coordinator at Asmed will be notified by phone, and any questions or concerns the patient might have will be addressed by the coordinator.
Patients not having traveled to Turkey prior to booking hair transplant Turkey, may be concerned about the sanitary conditions of clinics outside their countries. At Asmed, the sanitary standards of hair transplant Turkey are above and beyond what is expected from the National Ministry of Health. Asmed's self-imposed sanitary criteria is equal to that of the top hospitals and clinics in America and Europe and a special team is assigned to guaranteeing the cleanliness and sterilization of not only the operating rooms, but also the entire surgical center.When exploring amongst the variety of hair transplant Turkey physicians and clinics, it is vital to evaluate the doctor for experience, reputation, results and knowledge in the hair transplant sector. Asmed's Dr. Koray Erdogan is world renowned for hair transplant Turkey and for his results and the care that he provides to his patients. Using his refined artistic ability to contour facial features and bone structure, Dr. Erdogan also considers the donor capacity and future potential for loss of hair that was discussed during a live consultation. Dr. Koray Erdogan also determines if the patient is a suitable or non-suitable candidate for a hair transplant surgery during his live consultation.
At ASMED hair transplant Turkey, hair transplant costs are not a set price. It is not Asmed's intention to charge a patient with a 1000-graft implantation the same price as a patient with a 6000-graft implantation. Prices at ASMED hair transplant Turkey are based on individual graft counts. In addition to the cost of the surgery based on graft count, there is a mandatory medical package that must be purchased by patients that includes laboratory testing and medication. Airport transfers between the airport, hotel and surgical center are at an additional cost and are optional. ASMED patients are offered an optional special reduced cost stay at the five-star Radisson Blu Istanbul Asia Hotel or in a luxury suite at the surgical center (depending on vacancy), as well as optional PRP treatment. Detailed information concerning this subject can be found under hair transplant costs on the following page.At Asmed hair transplant Turkey, we use state-of-the-art equipment. Dr. Koray Erdogan and his assistants have years of experience and an anesthesiologist is present in the operating room throughout the entire process. From the consultation to the post-operative wash (both done on the surgical center premises), every detail and concern is taken into consideration and each and every precaution is implemented.
Additionally, and most recently, the Turkish government has recognized the growth of the medical tourism sector by establishing regulations concerning legal remedies for foreign citizens in cases of malpractice. When considering hair restoration, hair transplant Turkey is deemed to be a safe and desirable destination.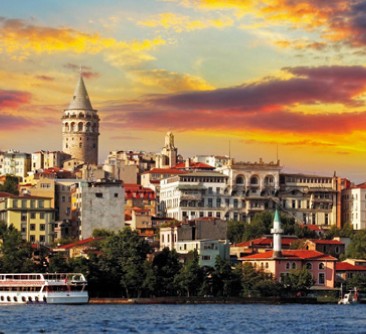 Additional hair transplant Turkey information for travel purposes:
Time Zone: GMT+3
International Telephone Country Code: +90
Mobile Communication
The major GSM operators in Turkey are Turkcell, Vodafone and Turk Telekom. You can use your mobile phone in Turkey if your provider has enabled international roaming.
Visa concerns for hair transplant Turkey travel:
While planning your trip to Turkey, do not forget to check your passport to be sure that it is valid for at least 90 days. Depending on your nationality, most probably your stay as a tourist will be limited to 3 months (for one entrance). There is no need to apply in advance or to fill-in any forms for passport holders of many countries.
Affairs website www.mfa.gov.tr for updated information on which passport holders may require a visa before leaving their country.
ATMs, traveler's check and credit cards for hair transplant Turkey travel:
Cash machines (ATM's) are available throughout Turkey. When traveling for hair transplant Turkey, most clinics except only cash. However, throughout Turkey, major European and American credit and ATM cards with instructions on ATM machines are often available in English. It is advisable to inform your bank in advance that you will be traveling to Turkey as some banks will automatically put a stop on cards after the first use abroad in an attempt to combat fraud. International credit and debit cards are widely accepted in shops and restaurants throughout Turkey. However, it is advisable to also carry some cash for the smaller shops and cafes, particularly in more rural areas. Travelers Checks can be exchanged at banks, some large hotels and at bureaus of exchange.
Voltage
The main voltage for electricity is 220V and 50Hz. Central European-type wall sockets (two-pin plugs) are standard in Turkey.